Serving Metropolitan Toronto, Pickering, Markham, Thornhill

Our Services

Whether it's a simple bathroom with basic tile and fixtures, or an entire home with custom finishes throughout, Northern Edge can help make your renovation dreams a reality.
Maybe all you've got right now is a picture in your mind. We can work with you to get that dream on paper and translated into brick and mortar. Or maybe you've been working with an architect and its time to take the next step and find a contractor. Many of Southern Ontario's finest architects have trusted us to work with their clients and bring their designs to life.
We bring the same processes and commitment to the table, regardless of the size of your job. As a Northern Edge client, you can expect: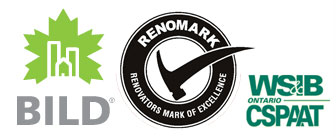 A detailed, accurate quotation
An efficient process that is explained up front
Realistic timelines
Open and honest communications
Responsiveness
Professionalism and commitment to construction quality
On-site staff that respect your home
Deadlines that are met
Expectations that are exceeded
We are also fully licensed and insured.
Click on any of the links below to learn more about our services.
Your vision. Successfully realized.